May 14, 2022
Download PUBG Steam Backup 14 May 2022
PUBG (PLAYERUNKNOWN'S BATTLEGROUNDS) is an online multiplayer battle royale game developed and published by PUBG Corporation. This game have up to one hundred players parachute onto an island and scavenge for weapons and equipment to kill Each Other while avoiding getting killed themselves.
The available safe area of the game's map decreases in size over time, directing surviving players into tighter areas to force encounters. The last player or team standing wins the round. PUBG was first released for MS Windows via Steam's early access beta program in 2017, with a full release on December 2017. That same month, the game was released by microsoft studios for the Xbox One via its Xbox Game Preview program, and officially released in September 2018.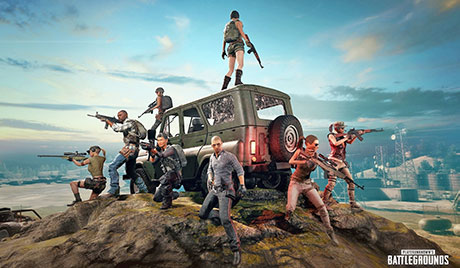 Review:
A few hours into the game, you get the sneaking sensation that everything, even the smallest detail, has a purpose. For example, every door is closed when a match begins, so doors exist as doors, but when spotted open, also serve as a warning sign that you aren't the first person to arrive in here.
Military bases and cities house powerful weapons, but that attracts more players and thus more conflict. A while ago, high-level players began to memorize the cars default direction, so they could tell an untouched vehicle from a distance.
The more you play, the more you learn how the game works. Every few minutes, the playable area of the map begins to shrink down towards a random location and the players outside of the safe area will take damage incrementally and they will eventually die if they don't enter the safe zone in time. In game, the players see the boundary as a shimmering blue wall that contracts over time.
Along the way to the center of the circle, you can eliminate the competition or allow it to fight amongst itself. Whether the you are sniping from a distant cliff, going house to house with a shotgun or simply hiding in the brush, the number of survivors will inevitably go down as the blue circle pushes them into a spot like a giant trash compactor of conflict.
Tips And Tricks :
Hide and peek
Loot first, shoot late
Only shoot when you're in range
Keep an eye on the map
Wheels are better than legs
Communicate with your squadmates
for more tips and tricks click here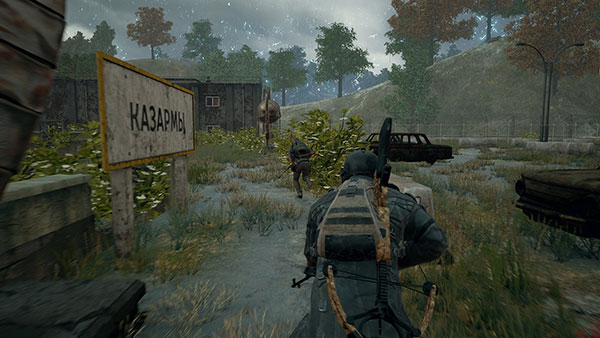 Play on PC, PlayStation 4, and Xbox One
Game Informations :
Platforms: Microsoft Windows, Xbox One, PlayStation 4
Initial release date: March 23, 2017
Designer: Brendan Greene
Composer: Tom Salta
Developers: Bluehole, PUBG Corporation, Xbox Game Studios, Tencent Games